Thank you for keeping us informed about e cigarettes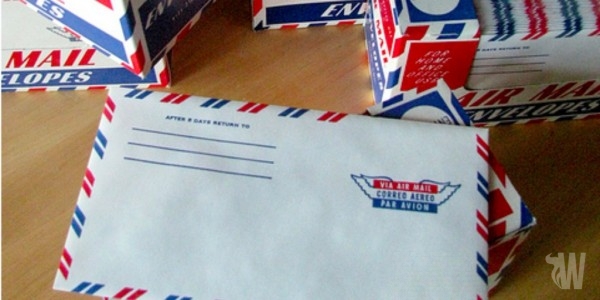 We don't usually do this, but we were very touched by an email we received a couple of weeks ago from one of our readers that clearly took some time from her daily schedule to write us how e-cigarettes have changed her life and how important is to find trustworthy and good quality info online.
Dear Cathy, we apologize for publishing your email on our site, but it might be helpful to others that are facing the same situation and having someone to relate with might be very comforting for some people, so here it goes:
Dear Friends,
I'm sorry if I'm being rude and bother you with an email just before Christmas, because I know how hectic things can become this time of the year, especially in the e-cigarette business when everyone is struggling to find the perfect gift or is worried that his or hers order might not arrive in time. I don't know if you are an e-cigarette vendor, an intermediate or just write about these devices but I want to share my story with you and at the same time thank you for the work you are doing.
My name is Cathy; I'm 33 and mother of two beautiful girls, who are like my angels and my reason to live. I was born in Poland but moved to the US at the age of 14. I have been smoking since I was 16 and started just to hang out with the cool kids at first, but I rapidly went from a few cigarettes per week to almost a pack a day user in only two years. By the time I was 19 I was already smoking around 25 cigarettes each day and soon started to witness some of the side effects. I started coughing each morning and sometimes I would cough until sick to my stomach. My teeth become yellowish and my skin didn't resemble my youth. I became ashamed of going out with my friends and without even knowing it by the time I finished college I had no friends and was completely isolated.
My mom died when I was 21 and since we were very close I was devastated. I wanted to quit cigarettes and make her proud of my new life and decided to find an alternative. I went and bought two packs of gum and three nicotine patches and decided to write in my diary how this goes. Sadly, I didn't witness any change in the cravings I got, especially when I woke up in the middle of the night just to light up a cigarette. If I consciously avoided smoking, my whole body became a mess – I would feel very irritated and anxious and I would constantly tap my hands and feet watching the clock as the hours went by. I couldn't focus on anything else.
Fighting my addiction made me very vulnerable and affected my work. Because I was irritated all the time I was constantly having disputes with my co-workers and the manager threatened me twice with losing my job (I was working in the kitchen of a restaurant at the time and also did some part time house cleaning.)
My roommate Anna was also a heavy smoker and her boyfriend used to know some guys that sold cigarettes at much lower prices. I was spending so much money on tobacco that I sometimes didn't have enough on me even for fast food. Weeks went by when everything I ate was some leftovers and some small fish we shared at the restaurant. I became so skinny that I used a screwdriver to drill new holes in my belt three times in a row.
At 24 I was rushed to the emergency room for losing consciousness just as I walked out of the restaurant and since the doctor was worried about my smoking and how I neglected all the other aspects of my life, recommended a psychologist.
I was a bit skeptical at first, but after a few sessions I started to realize that I was living my life as a robot and most of the money I made went on tobacco. She helped me relax and thought me some techniques for coping with my cigarette addiction and cut down on the number of daily smokes. In only a year I managed to end up smoking only 5 cigarettes per day and things were getting a lot better for me.
One day I met Tom, who was later going to become my beloved husband. He was a former smoker and told me once that seeing me enjoying my morning cig so badly was giving him some cravings too. Since he was now the center of my universe and I never felt happier, I decided I had to give up tobacco and don't let it mess around with my life anymore. Tom's friend Jim, who was a truck driver, introduced me to e-cigarettes for the first time and he gave me two disposables he bought from a gas station.
I decided to give them a try but was very disappointed at first. While it looked like smoking it didn't feel like it at all. However, the second one was a lot better and decided to stick with that brand for a while. After a few months I bought my first starter kit and quit on tobacco entirely. When I was pregnant with my first child I tried to totally stay off nicotine but when I had some cravings I used a nicotine free e-liquid just to help me with my oral fixation.
Last year I was pregnant again and this time I didn't take a single puff for the whole 9 months. Now I'm enjoying vaping moderately, but I couldn't do it without you. Since I stumbled upon this website I began reading about e-cigarettes and all the new equipment and decided to let go of my original starter kit (cigarette like) and bought an iTaste SVD. The difference is huge and now I can even enjoy a lower nicotine e-liquid with the same number of daily puffs.
My plan for next year is to buy I box mod. I love these and I see they have so much power as opposed to regular e-cigarettes. I'm really looking forward to new reviews, besides the articles you keep writing on a regular basis. I want you to know there are people out there who appreciate the work you're doing but prefer not to comment on each section. Thank you for doing such a nice job!
Yours Sincerely,
Cathy J.
RELATED REVIEWS: