VaporFi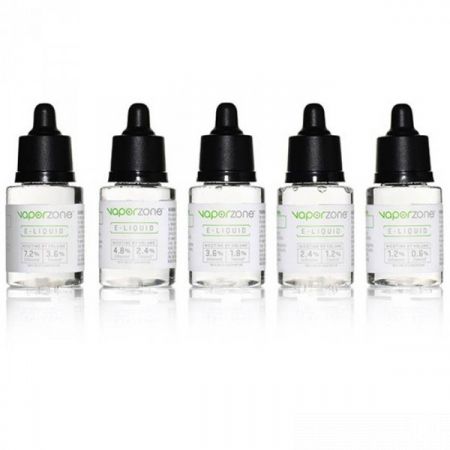 Vapor Fi is a wholly owned subsidiary of International Vapor Group, Inc., therefore a sister company of the renowned brands Eversmoke and South Beach Smoke. Their premium quality 100% USA-made e-liquids are offered in a large variety of flavors and are customizable for their customers' enjoyment.
Their e-Liquid flavorings are specially engineered to be puffed on, approved by GRAS and of premium grade. All of the formulas are FDA registered, with the glycerin specially delivered by approved producers and extracted from palm trees. All of the bottles have printed the lot number, in order to be easily traced. As you might expect, all of the ejuices are diacetyl-free.
Vapor Fi has a lot of flavors available and their 88 blended aromas are grouped into several categories: Top blends, Tobacco, Menthol, Dessert, Fruit, and Other. Flavors like Peaches N' Cream, Choco-Nana, Strawberry Cheesecake, Double Apple Hookah, Key Lime Cheesecake, Rum N Cherry Cola, Blu-Ki-Co Ninja, Creamy Menthol Latté, Totally Toffee Tobacco, Crazy Cuban, Pear Cosmopolitan, The Godfather, Lemon Apple Candy Crush, Watermelon Zest Candy Crush, Choco-Nut, Decadent Dip, Juicy Fruit, Real Cuban Mojito, Mango Cheesecake are going to make you taste buds dance with a nice sweet vibe.
But of course there are those who want a bit more than just the available e-juices, and this is where VaporFi decided to put any vaper's imagination to the test. They have a special 'Custom Blend' option which allows the mixing of 1 to 3 existing aromas (in different proportions) to create a delicious new cocktail. With over 30,000 possible combinations, you will never get bored with the same old flavor and have your own custom made, signature juices. All of the e-liquids come in 30ml bottles and there are six different nicotine levels to choose from and three flavor strengths.
From the tobacco flavors, their 'American Red Tobacco' clearly stands out as a winner. As the description says: "One puff and you are transported to a better time where the freedom to smoke anywhere rang strong and people got around by horseback." And it's like a mixture of Marlboro and a fine Cuban cigar. It's pretty close to the taste of some analog cigarettes and it will hit the spot right away. The PG/VG ratio is perfectly balanced for fantastic vapor production and very good throat hit.
If you're more of a sweets lover then we definitely recommend the 'Peaches N' Cream' blend. The flavor of freshly made whipped crème paired with fresh, ripe Georgia peaches is heavenly. It has just the right sweetness and it will keep you vaping for hours. As in the case of 'American Red Tobacco' there are no complaints regarding vapor production and throat hit. Overall they deliver very good performance and taste for reasonable price tags.
RELATED REVIEWS: