What is mouth to lung vaping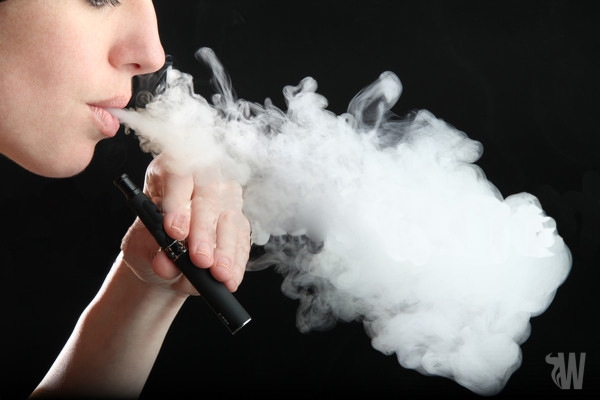 If you're looking to make the switch to vaping then you've probably heard at least a couple of times about the terms mouth to lung (MTL) and direct lung (DL) and chances are you don't have a clear idea on what it's all about. Also judging by the rate on which new products are being released on the market it's hard to decide on a particular device and this is why we decided to help. We are going to explain what is mouth to lung vaping, what to expect and what is the other alternative.
Regardless if you're a casual smoker or a pack-a-day user, for a smooth transition to vaping products finding the perfect nicotine concentration and an e-liquid that you enjoy is not always enough. You're used to puffing from the cigarette in a particular manner and using something different might result in coughing, headaches and an irritating feeling on your throat. This first experience could alter your perception about e-smoking and this is why it's good to have a clear understanding on the two very different types of devices and vaping styles.
Mouth to lung vaping refers to drawing from a personal vaporizer the same way you draw from an analog cigarette. The vapor is first absorbed in your mouth and then you inhale it for that authentic throat hit and nicotine buzz. It's the ideal style of vaping for anyone trying to make the switch and it doesn't take very long to master. A bit of coughing is to be expected due to the different nature between vaping and smoking but it's something the body gets used in a few minutes.
But the thing you need to understand is that not all devices are built for mouth to lung vaping, and despite some having an adjustable airflow, that's not all it takes for a satisfying inhale. One of the most important aspects with this style of puffing is the use of 'above Ohm' resistances and a tight draw. The tight draw is essential for delivering a great mouth to lung experience and despite some older clearomizers having the system integrated in the body of the product (like in the case of the Nautilus or the Nautilus Mini), newer devices integrate it in the coils.
This means that nowadays the same clearomizer or tank can be used with different types of atomizer heads to deliver different vaping experiences. This is usually in the case of products that come (or are compatible with) two or more types of coils, one of which being rated for above 1 Ohm and the other below the 1 Ohm margin. This is why resistances of 1.0, 1.2, 1.5, 1.8 Ohms are better suited for mouth to lung vaping and have a much tighter draw then resistances of 0.5, 0.3 and 0.2 Ohms.
If you buy a product and it has both types of resistances (regular and sub ohm) we would definitely suggest starting with the regular one and make the transition to sub ohm vaping after a few weeks. Popular tanks like the Cubis from Joyetech or the Triton Mini from Aspire are great candidates in this category. You can also check out some vaping starter kits like the Endura T18 and T22 from Innokin which are solely intended for MTL vaping or the Vice from Vaporfi which can be used with two different types of coils. Some RTAs are also great in this category like the Kayfun series, the Russian 91%, the Squape, the Hurricane and the Taifun GS.
On the other hand, direct lung vaping is usually associated with sub ohm coils and it's offers a different experience. With these devices you skip filling your mouth with vapor first and you inhale directly into your lungs. It might take some time to get used to this method (as it's something you could never do with a regular cigarette) but it's way more fulfilling according to some vapers. The quantity of vapor is way bigger than in the case of mouth to lung inhales and sometimes the flavor can feel much more vibrant and enjoyable. The vapor however is a lot warmer and you should definitely lower your nicotine concentration when trying DL, but it's something that many vapers are after: blowing big clouds.
But in the end the thing you need to remember is that there's no correct way of vaping and both of these styles have their pros and cons. As long as you're satisfied with the experience and it keeps you away from combustible analogs you're doing the right thing.
Also, sometimes sub ohm resistances can also be used to deliver a great mouth to lung experience, like in the case of the AIO, one of Joyetech's latest starter kits aimed at beginners.
We are here to help you choose a proper device depending on your preferred style of vaping. That's why we decided to rate the products we review accordingly. On each atomizer or starter kit that includes a tank you will be able to see if the device is suited for mouth to lung vaping, direct lung vaping or even both.
Reader tip: go here if you would like to find out more what vaping is about.
RELATED REVIEWS: